Psoriasis is a chronic inflammatory disease of the autoimmune type of skin.
The treatment of psoriasis is quite complex, since there is no definitive cure and the medium-long term ones are characterized by particularly heavy side effects.
In short, there is no real cure for psoriasis, but only therapies whose aim is to "keep the disease under control".
The Official Medicine, however, does not take into consideration the natural remedies that, unlike drugs, do not have contraindications. Among these, the Aloe plays a major role, since it contains an impressive amount of active ingredients with soothing, moisturizing and cicatrizing properties.
Studies on Aloe's effects
A recent double-blind study (also published on Pubmed) shows that the 0.5% topical Aloe Vera extract cream has definitively resolved the plaques caused by Psoriasis and without any side effects.
The study was conducted on 60 patients, between 18 and 50 years old, all affected by plaque psoriasis. They have been divided into two groups of thirty. One group was given a placebo, the other was applied a cream with 0.5% of Aloe Vera extract 3 times a day, 5 consecutive days a week.
The study was concluded after 12 months. The treatment based on Aloe Vera cream was well tolerated by all patients, without adverse drug-related symptoms and no need for interruptions.
At the end of the study, the cream with Aloe Vera extract treated 25 out of 30 patients (about 83%) and without any side effects.
How to use Aloe
The transparent gel contained in the Aloe Arborescens and Aloe Vera leaves has the characteristic of being absorbed by the skin with extreme rapidity and has an anti-inflammatory effect, especially due to its antibacterial properties, which makes it extremely useful for preventing and fighting infections.
In addition, the gel is moisturizing and speeds up the healing and cicatrizing process of sores and wounds.
In the case of Psoriasis, you can apply the aloe gel by simply cutting a piece of Aloe leaf (Arborescens or Vera) and spreading the gel, which you will find inside the leaf, on the affected area.
This is the advice also given by Father Romano Zago in his book "Aloe isn't medicine and yet…it cures!".
If you do not have a plant at home, or you do not like the idea of ​​having to cut a piece of leaf every time to extract the gel, you can always use creams and products based on Aloe, that can be equally effective.
Among the many available on the market I recommend you the cream based on Aloe Vera and natural herbs with anti-inflammatory effect, made by the Erbe di Mauro Farm, which has proved being very effective in providing relief to skin conditions, such as psoriasis, dermatitis, eczema, burns, etc.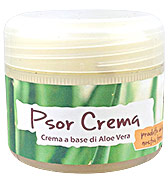 Cream based on Aloe Vera
Content: 50 ml
Applications: psoriasis and dermatitis
Aloe also for internal use
In addition to the topical application, Father Zago advises to associate the oral intake of the juice recipe made of Aloe, honey and grappa.
As in the case of Cancer treatment, 3 tablespoons of juice per day are enough: morning, afternoon and evening, always 20-30 minutes before meals.
The treatment of Psoriasis is in diet
Another aspect of which the Official Medicine takes absolutely no account is nutrition.
To date there is no scientific study that demonstrates the link between diet and Psoriasis, however many doctors have started to advise their patients to eliminate some foods, which seem to be closely linked to the worsening of symptoms.
Among these we find:
Alcohol;
Salami and pork;
Milk and derivatives;
Fried food;
Chocolate;
Coffee
However, the elimination of these foods from the diet, even if it significantly helps to mitigate the symptoms, is often not conclusive, since the real cause is to be found elsewhere.
Gluten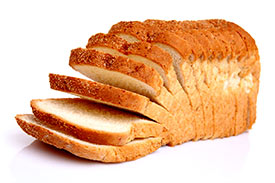 Dr. Daniela Perotti is convinced of this. For the treatment of all autoimmune diseases, including Psoriasis, she recommends a gluten-free diet, given that the gluten contained in some cereals, is in fact the main cause of the anomalous immune reaction that causes the classic symptoms of Psoriasis.
Another convinced supporter of this thesis is Dr. Piero Mozzi, a doctor who makes food a real therapeutic tool.
Every second Friday of the month, Dr. Mozzi is on the TV programme Box Salute, broadcasted on Telecolor telecommunications television network (Italy).
Each episode deals with various health topics and, among many, he has also widely talked about autoimmune diseases and skin diseases, including Psoriasis.
According to Dr. Mozzi there is a close link between gluten intolerance (as well as dairy products) and the appearance of Psoriasis which, if not properly treated with diet, could also turn into psoriatic arthritis.
In this video, Dr. Piero Mozzi talks about skin diseases and their close correlation with nutrition. Among the various disorders treated, there is also psoriasis:
A witness of improvement
I report Enzo's witness, who after more than 30 years of living with Psoriasis has begun to see clear results by following the diet of Dr. Mozzi that, in general, requires the elimination from the diet of: milk and its derivatives and all cereals with gluten.
This is his witness:
I have psoriasis since I was 15 years old. Today I am almost 52 and, in this period, I have tried everything to fight psoriasis. Since a few months, thanks to a person that is part of this group, I started to follow Dr. Mozzi diet finding a great help for my problem. Thanks to Dr. Mozzi's diet and the advice he gives in his book, I have already lost about 10 kg and my general health condition that has improved for many factors. Even my psoriasis has improved in a short time and without bathing in the sea, I have minimized psoriasis on the whole body, especially on my face, a part that I was not able to treat in any way. If only I knew about the diet years before, surely my life would have been very different. I thank again Dr. Mozzi and wish to all those in need to get better soon.
Source: www.telecolor.net